18pc Retractable ID Holders - 94811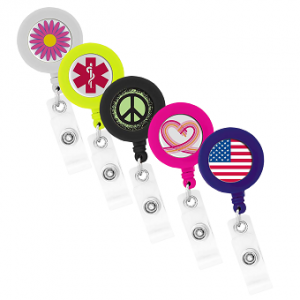 18pc Retractable ID Holders - 94811
Wholesale Retractable ID Holders. Think Medical's retractable ID holders are perfect for medical professionals who are always on the go. These wholesale retractable badge holders feature unique designs to match the personality of any medical professional. Sold in wholesale and bulk orders only.
18pc Assorted Novelty Retractable s - Packaged individually - Peggable
American Flag ID holders
Star of Life ID holders
Peace Sign ID holders
Pink Heart ID holders
Flower ID holders.